The

Exhibitions View all exhibitions
Spot

light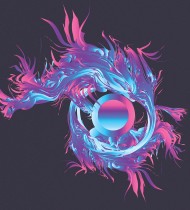 void spirit
by elijah
View image
Support

Evoke
About

Me

Location:
France

Tools:
Mainly (a preference) Illustrator cs2 along with my beloved wacom. Other then that, Photoshop, painter & indesign

Interests:
Drawing (obvious), a lot of reading and photo taking. Apart from those, I'm a curious person, so other hobbies simply change every 3 months or so..

Favorite Artists:
Da Vinci (Preference for his sketches) & Dali

Favorite Musicians:
God is an astronaut, Harry gregson-williams, E.S. Posthumus, Claude Debussy, Hans zimmer, John Williams, Placebo, Muse, The Mars Volta, Renan Luce,..

Experience:
I've been working freelance for about 4 years. Mostly story boards and illustrations. Otherwise some costume design, and design in photography sets. And on rare occasions some photography.