The

Exhibitions View all exhibitions
Spot

light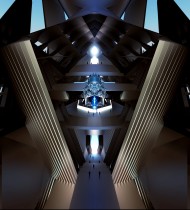 Your path to nowhere
by fab f
View image
Support

Evoke
About

Me

Location:
Canada

Tools:
Illustrator, Photoshop, Freehand, Cinema 4D, 3D Studio Max, Bryce 3D.

Interests:
I enjoy hacky sac, video games, hockey, drawing, bombing, skateboarding.

Favorite Artists:
Monet, Tom Judd, Renior

Favorite Musicians:
Tommy Emmaneul, Jimmy Page, Larence Juber, Phil Keaggy

Experience:
8 years experience with Photoshop and Illustrator, 2 years of university training in Graphic Design.